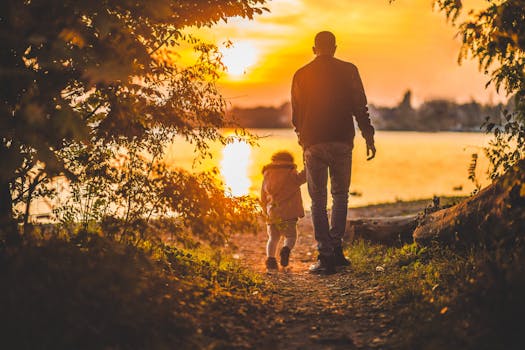 Suddenly, I got cold feet just when I thought I had enough information to write my newest blog post on male marginalization.
I wanted to write about 'male marginalization' so that I could further tease out my thoughts regarding the reasons why boys underperform when compared to girls in the Jamaican education system. I had seen enough to know that boys are not being marginalized. I had seen that boys 'over performed' when compared with girls. That was especially true whenever boys were given the same opportunities as girls and whenever teachers addressed their learning styles in the classrooms.
Suddenly…. I am questioning my beliefs. I believed some of what I read. However, I have seen enough to put aside some of what I believed. I believed that children, especially boys would not be able to do well academically, socially and emotionally if they had little or no father influence during their formative years. I believed that such a lack, contributed to their being marginalized.
I am familiar with the writings of Professor Barry Chevannes, Professor Errol Miller, and Professor Hyacinth Evans, all erudite professors who served at the University of the West Indies. Like Professor Barry Chevannes, I do not believe that Jamaican males are being marginalized.
Professor Barry Chevannes, in the 1999 Grace Kennedy Foundation Lecture entitled 'What we sow and what we reap – Problems in the cultivation of male Identity in Jamaica' said that males are not being marginalized. He wrote, 'ARE MALES BEING MARGINALIZED? Certainly not, if the main factor being considered is power. Despite the increasing percentages of women at the University of the West Indies, it is the men who are elected to the seat of student power. At community level, whether the issue is dons or youth club leaders, there is no marginalization of males. And as far as the churches are concerned, women's over-representation in the membership and ministering groups, but under -representation in the leadership echelons is well-documented (Austin-Broos 1997; Toulis 1996). The marginalization discourse always ignores these facts.'
Professor Errol Miller's Marginalization of the Black Jamaican Male (1986) discussed the feminization of the teaching profession in Jamaica, and he placed some blame for marginalization of males on the effects of the retentions of slavery and colonialism. He further discussed the feminizing of the teaching profession and its negative effects on boys.
Professor Hyacinth Evans in her study of 'Gender Differences in Participation, Opportunities to Learn and Achievement in Education in Jamaica', found that although boys and girls entered Grade I with similar abilities, fewer boys were chosen to write the Grade Six Achievement Test. Evans explained that teachers "had a lower expectation for boys than girls, and through their discourse, displayed gender bias which in the overwhelming majority of cases favoured girls" (Evans 1998:8). I worked alongside Professor Evans and appreciate her scholarly excellence. On one of the education projects I worked on, she advised that boys showed greater responsiveness to "activity-based methods and to those that require some problem solving."
I thought about the 1957 book My Mother who Fathered Me, by Edith Clark. In this book, Clark discussed the complex dynamics of marriage and family life in three different communities in Jamaica.  The title of the book gives the impression that single mothers can carry out the duties and responsibilities of an absentee father. Sometimes single mothers are blamed for boys/male marginalization.
Finally, in Under-achieving Caribbean boys Marginalisation or gender privileging? by Mark Figueroa. Mark wrote the following:
'In considering the changing relationship between gender socialisation and school experience it must be noted that the position that boys find themselves in relates to the historic male gender privilege. In the home, boys are less well prepared for school because of the freedom they have to roam the streets, the lower levels of responsibility and self-control that are required of them. They get fewer chores that give them an opportunity to learn the process skills that are required for schooling. In school, the harsh treatment they receive relates to the notion of males being stronger, in need of less protection and required to fend for themselves.'
http://www.cedol.org/wp-content/uploads/2012/02/23-25-2007.pdf
Suddenly, I can re-think my position. I see more of the light. There are many reasons why Jamaican boys under perform when compared with girls. As a mother of two sons and a grand mother of a grandson, I have a parental task to ensure that the boys I influence cultivate a high sense of responsibility. I must ensure that they learn the skills to become responsible adults; that they are able to contribute in a meaningful way to their children, their families and their countries. If you are a male reading this blog post, be resolved to change the narrative that men are marginalized. Occupy your space, show up and contribute. If you are a parent/grand parent, go ahead and contribute positively to influence the boys/men in your life.
Talk soon…………….
Claire Spence